The Disaster Days
Sourcebooks Young Readers, Realistic Fiction, Ages 8+
Hardcover ISBN-13: 978-1492673316
Published October 1, 2019
Hatchet meets The Babysitters Club in this epic and thrilling survival story about pushing oneself to the limit in the face of a crisis.
Hannah Steele loves living on Pelling, a tiny island near Seattle. It's a little disconnected from the outside world, but she's always felt completely safe.
Which is why when she's asked one day to babysit after school, she thinks it's no big deal. Zoe and Oscar are her next-door neighbors, and Hannah just took a babysitting class that she's pretty sure makes her an expert. She isn't even worried that she left her inhaler at home.
Then the shaking begins. The terrifying earthquake only lasts four minutes but it changes everything, damaging the house, knocking out the power, and making cell service nonexistent. Even worse, the ferry and the bridge connecting the kids to help—and their parents—are both blocked. Which means they're stranded and alone. With Hannah in charge, as things go from bad to unimaginable.
Awards, Accolades, and Lists for The Disaster Days: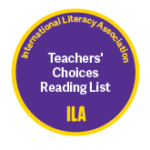 The Disaster Days is a Junior Library Guild Selection!
The Disaster Days is a Bank Street Best Children's Books of the Year for 2020!
The Disaster Days is an ILA Teachers' Choice Selection for 2020!
An Outstanding Book by a Wisconsin Author for 2020, selected by the Children's Book Award Committee of the Wisconsin Library Association's Youth Services Section
Praise and Press for The Disaster Days:
"A simple afternoon of babysitting turns into a battle for survival. . . . Over three thrilling, tension-filled days, . . . [a] believable heroine finds her strength during a disaster." —Kirkus
"Behrens's natural disaster–themed epic portrays a young person's grace under pressure. . . . Her extraordinary resourcefulness and courage in deadly situations highlight her burgeoning maturity. Behrens (When Audrey Met Alice) uses immersive details and situations effectively viewed from Hannah's perspective to create a suspenseful, vivid story filled with lessons about responsibility and overcoming adversity." —Publishers Weekly
"Fans of survival thrillers in the vein of Gary Paulsen's Hatchet will enjoy this tense, honest tale of bravery. . . . [A]n excellent (and refreshingly not didactic) teaching tool on natural-disaster preparedness." —Eleanor Roth, Booklist
"After reading Behrens's informative, riveting portrayal of earthquakes and their aftermath, readers may learn how to respond in a similar situation. VERDICT A realistic, engrossing survival story that's perfect for aspiring babysitters and fans of John Macfarlane's Stormstruck!, Sherry Shahan's Ice Island, or Wesley King's A World Below."—Kaetlyn Phillips, Yorkton, Sask., School Library Journal
"Hannah learns her true inner-strength as she battles with soil liquefaction, bears, injured children, and her own asthma attacks on top of the typical middle-school turmoil of fighting with her best friend. The science of earthquakes and survival are integrated very well into this fast-paced survival story. . . . This book has a unique blend of survival and realistic fiction that will appeal to readers looking for a survival story with a happy-ever-after ending." —Elizabeth Andersen, School Library Connection, Recommended
"The relentless progression of a variety of disaster scenarios will keep readers turning pages even as they learn, along with Hannah, vital information about earthquake safety and survival. Equally suspenseful and informative, this novel will spark important discussions about disaster preparedness." —Jenna MacKay, School Library Connection
"The strength of this steadily paced novel that stretches over four days of a scary disaster scenario is that Hannah doesn't figure everything out; she stumbles, doubts, and struggles throughout it all" —The Bulletin of the Center for Children's Books
One of SLJ's "10 Adventure-Filled Middle Grade Reads" for Summer Reading 2020
Add The Disaster Days to your Goodreads shelf!

Order from these retailers: