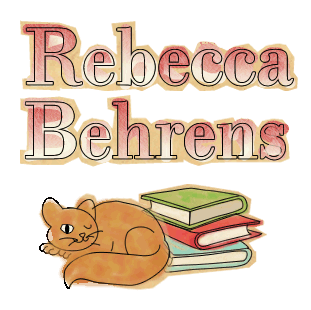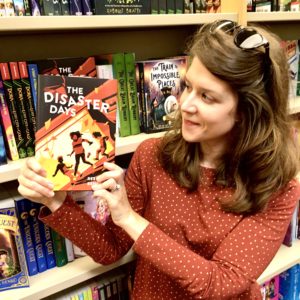 One day in July 2015, I pulled out my Tupperware and started eating a wilted salad at my day-job desk while browsing for a lunchtime read. An article in
The New Yorker
was getting all kinds of online buzz—it was about earthquakes; in Seattle? Interesting. I clicked to read.
At some point I'm sure I dropped my fork and totally abandoned my salad, because I couldn't focus on anything but the story I was reading, about the serious threat the Pacific Northwest will face in the coming years from a major megathrust earthquake along the Cascadia Subduction Zone. I couldn't tear my eyes away from the page (well, screen). And I couldn't stop thinking about one particular detail of the devastating, terrifying aftermath: that people in rural communities might not be able to make it home for days after a quake wipes out the roads, bridges, and ferry system.
Those people could be parents.
Where would their kids be?
Immediately, I thought of a babysitter (much like tween me) trying to navigate this natural disaster as it happened.
What if, in a particularly isolated community—perhaps an island suburb—the parents couldn't get home for hours and hours?
What if those hours turned into days?
Of course, that was over four years ago. It took a trip to Seattle, loads of research, months of drafting, even more months of revision, a careful review by a geophysicist PhD, a title change (fun fact: the book was originally called In Case of Emergency), copyediting, proofreading, and a final promotion push for that idea to make it onto bookshelves. Where The Disaster Days hits today!
I'm excited to shift gears in terms of writing in a new genre with The Disaster Days, which is a realistic survival story. I still find it has a lot in common with my previous books: They all feature resourceful girl protagonists, a strong sense of place, a lot of diligent research during the writing process—although in this case I was researching science instead of history, and they represent the kind of books that I most loved as a young reader: historical fiction and realistic survival/adventure fiction (favorites were Hatchet, Island of the Blue Dolphins, Flight 116 Is Down, My Side of the Mountain).
Reviewers so far have called The Disaster Days "riveting," "tension-filled," and "epic," and I hope readers will race to find out what happens to Hannah, Zoe, and Oscar! But at its heart, this story is about empowerment: a determined, quietly brave girl overcoming obstacles both ordinary and extraordinary, and resolving to try her best, even in extreme circumstances.
Also, there's a really cute guinea pig.
PS: Natural disasters and their aftermath are a big part of this book—and I hope it sparks discussion in classrooms and families! In the
Resources
section of my website, you can download an educator's guide, a book-club discussion guide, and a family discussion card to help guide your conversations.