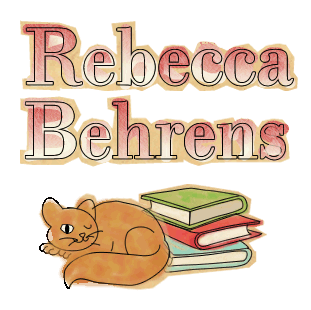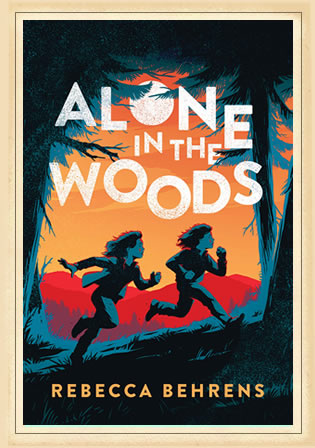 Alone in the Woods
Sourcebooks Young Readers, Realistic Fiction, Ages 8+
Hardcover ISBN-13: 9781492673378
Paperback ISBN-13: 9781728231013
Published October 6, 2020
The Thing About Jellyfish meets The Explorer in this thrilling survival story about two former best friends forced to work together to stay alive after getting dangerously lost in the woods.
Jocelyn and Alex have always been best friends . . . until they aren't. Jocelyn's not sure what happened, but she hopes their annual joint-family vacation in the isolated Northwoods will be the perfect spot to rekindle their friendship.
But Alex still isn't herself when they get to the cabin, and Jocelyn reaches a breaking point during a rafting trip that goes horribly wrong. When the girls' inner tube tears, it leaves them stranded and alone on the banks of the Wolf River.
Before they know it, the two are hopelessly lost in a national forest.
Wearing swimsuits and water shoes and with only the contents of their wet bags, the girls face threats from biting blackflies to black bears, poison ivy to hypothermia. Both Jocelyn and Alex will have to use strengths they didn't know they had in their desperate trek home. But beyond battling the elements during the days and nights they spend lost in the wilderness, they'll have to overcome their fractured friendship—if they want to make it out of the woods alive.
Order from these retailers:
Awards, Accolades, and Lists for Alone in the Woods:
Praise and Press for Alone in the Woods:

A masterful and realistic portrayal of the descent into survival mode, told with authentic voice and ominous details, yet still managing to read like a love letter to the Northwoods."
—Terry Lynn Johnson, author of the Survivor Diaries series

Thrills—the kind you get from a wild tube ride through the rapids—and chills—the kind you get struggling to stay alive in the woods in wet swimsuits—are what we've come to expect from Rebecca Behrens's truly exceptional survival tales. Add this one to your must read list!"
—Rodman Philbrick, author of Freak the Mighty and Wildfire

Writing with a genuine love for the Wisconsin wilderness, author Rebecca Behrens remembers what it feels like to be a middle schooler. The deeper readers go into the woods with Joss and Alex, the more they'll be rooting for the girls' survival—and the salvaging of their friendship."
—Caroline Starr Rose, author of May B. and Jasper and the Riddle of Riley's Mine

Rebecca Behrens writes a universal story—two best friends growing up and growing apart—except the backdrop is a survival thriller set in the deep, dark, tick-infested Northwoods of Wisconsin where the stakes are life and death. A fast and frightening read that has me rethinking my summer river tubing plans."
—Erin Teagan, author of Survivor Girl

There are moments of peril and bodily danger, but the most tender wounds here are the emotional ones nursed by the two girls. Both take turns telling their version of the story that led to their strained relationship, and there is plenty of sympathy for both sides; no one is the villain here. It's simply the complicated business of growing up and outgrowing past selves. In this classic adventure story with the heart of a relationship drama, it's easy to root for the complex girls and their deep friendship."
—Emily Graham, Booklist

[A] gripping wilderness survival story. . . . Told from the alternating first-person points of view of each girl, the story examines the complicated evolution of childhood friendships and the limits of human endurance. . . . Fully developed characters and a brisk plot take readers along on a dangerous journey."
—Kirkus Reviews

Readers will empathize with both girls and ultimately root for their reconciliation. If Behrens's detailed and loving descriptions of the Northwoods of Wisconsin aren't enough, the 'Note on the Setting' will convince readers to take a visit—while practicing safe tubing, of course. VERDICT A compelling and relatable middle school friendship tale for fans of survival stories."
—Jessica Ko, Los Angeles Public Library, School Library Journal

Behrens plays fair with both the friendship drama and the survival story, and each protagonist's voice is astute and true to her own perspective. . . . In the northwoods or the school hallway, most readers will feel they've been there."
—Elizabeth Bush, BCCB, Recommended

A deftly crafted, suspense laden, inherently entertaining, and thoroughly 'kid friendly' novel by an author with a remarkable talent for the kind of narrative driven storytelling skills that will keep a young reader's riveted attention from beginning to cliffhanger ending. . . . [A]n extraordinary and unreservedly recommended addition to elementary school, middle school, and community library . . . collections."
—Midwest Book Review

Author Rebecca Behrens has absolutely nailed the feelings and voices of 12-year-old girls. She tells this terrific story from two points of view, so readers are immersed in their issues and steeped in their feelings. The girls face grave danger in the woods and must work together to have a chance. It's difficult and makes a great survivor story with plenty of tension. Don't miss this."
—Rosi Hollenbeck, Manhattan Book Review

Do not take this book on your camping trip. It will creep you out. Read it in a warm comfy place."
—Joanne Moloney, Farmington Public Library, Lewiston Sun Journal
One of "40 New Books for Holiday Gifts in 2020" recommended by Jim Higgins of the Milwaukee Journal Sentinel
Want to know what a young reader thinks about Alone in the Woods? Check out Reading with Val's book talk on YouTube!