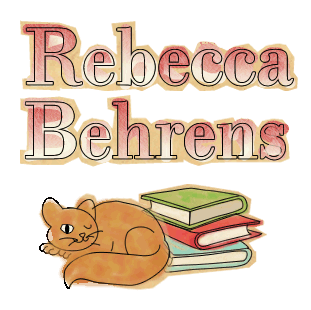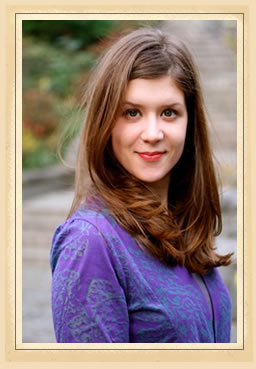 Long story made short:
Rebecca Behrens is the award-winning author of five critically acclaimed middle-grade novels. Her first three books explore famous historical figures and fascinating places: When Audrey Met Alice, Summer of Lost and Found, and The Last Grand Adventure. Her thrillingly realistic survival story The Disaster Days is a Junior Library Guild selection, a Bank Street Best Children's Book, and an ILA Teachers' Choices selection. Her latest middle-grade adventure, Alone in the Woods, is also a Junior Library Guild selection and a Wisconsin Children's Book Award honor title. Rebecca grew up in Wisconsin, studied in Chicago, and now lives with her husband in New York City. Some of Rebecca's favorite things are: the beach, history, running, nature, doughnuts, and laughing.
Long story made even longer:
Born and raised in Madison, Wisconsin, Rebecca developed an early appreciation for politics and dairy products. She headed to Chicagoland to attend Northwestern University, where she studied Don Quijote and once danced for thirty hours without stopping. Then she packed her books into a Budget truck and headed for NYC to start grad school. Rebecca eventually earned a master's degree in comparative literature. (Eventually being the operative word.)
Before and during college, Rebecca worked as a pet-sitter, baby-watcher, clothes-folder, shoe-seller, custard-scooper, photo-developer, ticket-seller, book-stocker, and restaurant-hoster. Post college, she's mostly worked as a book-maker. She's edited and copyedited everything from literature textbooks to Mad Libs!
Having all that employment experience, Rebecca can say with some authority that writing is the best kind of work. Rebecca's short fiction has appeared in Scholastic Storyworks and Scope. Her debut novel, When Audrey Met Alice, was published by Sourcebooks in 2014 and the New York Times called it "an entertaining middle-grade romp." Her second middle-grade novel, Summer of Lost and Found, was published by Aladdin/Simon & Schuster in 2016, and Kirkus praised it as "a good find indeed." Her historical middle-grade novel, The Last Grand Adventure, was published by Aladdin/Simon & Schuster in 2018, and School Library Journal called it a "heartfelt tale of discovery and hope." Her middle-grade survival novel, The Disaster Days, is a Junior Library Guild Selection, one of Bank Street's Best Children's Books of the Year, and an official ILA Teachers' Choices selelection that Booklist called a "tense, honest tale of bravery." Her latest book, Alone in the Woods, which Kirkus called "gripping," is also a Junior Library Guild selection.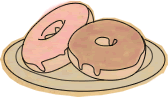 When she's not reading or writing (which is how she spends most of her time), Rebecca's probably daydreaming in the park, watching her husband act, balancing on one leg in a yoga class, or baking a treat. Someday she would like to open her own doughnut-and-pie emporium, just so she can add "doughnut-maker" to her résumé.