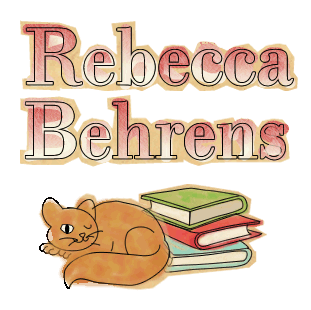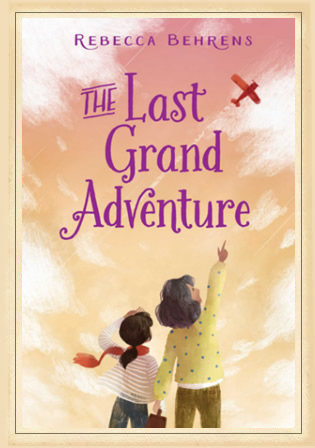 The Last Grand Adventure
Aladdin/Simon & Schuster, Ages 8+
Published March 20, 2018
Hardcover ISBN-13: 9781481496926
Paperback ISBN-13: 9781481496933
Twelve-year-old Bea finds herself on a unique road-trip with her grandmother, as they search for her grandmother's long-lost sister—the legendary Amelia Earhart—in this charming novel from the author of When Audrey Met Alice and Summer of Lost and Found.
It's the Summer of '67—and twelve-year-old Bea's world has been shaken up. Her mother is off in San Francisco, while her father has remarried in Los Angeles, adding a stepmom and younger stepsister to the mix. Bea, unsure of the all the change happening around her, feels stuck.
So when her grandmother, Pidge, moves to a retirement community, Bea agrees to visit and help her adjust. But it turns out her grandmother isn't interested in "settling in"—what Pidge really wants is to hop a train to Atchison, Kansas, where she believes she'll be reunited with her long-missing older sister: the legendary Amelia Earhart. And she wants Bea to be her sidekick on this secret trip.
At first, Bea thinks her grandmother's plan sounds a little crazy. But Pidge does have thirty years of mysterious letters, written in "Meelie's" unmistakable voice, all promising to reunite. This journey might be just the adventure Bea needs . . .
Bea and Pidge set off on their quest to reunite with Amelia. But getting halfway across the country proves to be far more of an adventure than either bargained for. Their journey takes them from the desert to the heartland, in planes, trains, and automobiles. And their search just might lead to surprising truths about their family—and each other.
Peppered with details of the real Amelia Earhart's fascinating life, The Last Grand Adventure is a poignant story about seeing the world, becoming brave, and discovering the meaning of home.
Order from these retailers:
Praise and Press for The Last Grand Adventure:

A grand, inspiring, rewarding journey of a book—readers will hope and hold their breath while Bea & Pidge race against time in a marvelous quest to recover what they've lost and discover what new possibilities life can bring."
—Jessica Lawson, author of Waiting for Augusta

I loved traveling alongside Bea and her grandmother Pidge on their grand adventure. Bea learns to embrace courage and sisterly devotion as they draw ever closer to finding Pidge's missing sister, Amelia Earhart. The mystery kept me thinking—and hoping—long after I finished reading!"
—Caroline Starr Rose, author of Jasper and the Riddle of Riley's Mine

Hooray for The Last Grand Adventure, an irresistible blend of historical fact and adventure-filled fiction! Behrens sweeps the reader up with this charming mystery about Amelia Earhart's whereabouts and the unbreakable bond between sisters. Traveling with twelve-year-old Bea and her rule-breaking, free spirited grandmother Pidge across America in 1967 was the perfect way to explore timeless lessons about following dreams, taking risks, persevering, and the unshakable strength of family ties."
—Nikki Loftin, author of Wish Girl

Historical fiction lovers are in for a treat with this heartfelt tale of discovery and hope. . . . This story has much to love, from the touching development of Bea and Pidge's relationship to Bea conquering her fears and discovering the appeal of adventure. . . . VERDICT An excellent purchase for readers who enjoy a strong dose of adventure and solid character development in their historical fiction."
—Darla Salva Cruz, School Library Journal

The bond between sisters—not to mention grandmother and granddaughter—sets in motion a quirky, heart-rending journey and a discovery that could either change history or crush a dream. . .  . Infused with warmth and brightly developed characters and locales, Bea's adventure makes for a satisfying read."
—Kirkus 

The Last Grand Adventure is a tightly-plotted, beautifully written homage to the power of sisters, adventure and the enduring mysteries of history."
—Alice Cary, BookPage

Informed by history, Behrens's narrative treasures family relationships and celebrates courage."
—Booklist

In 1967, twelve-year-old Bea joins her grandmother Pidge on a secret trip to her childhood home in Kansas, where Pidge hopes to reunite with her long-lost sister, aviatrix Amelia Earhart. En route, Bea bonds with Pidge and also develops an appreciation for her own newly blended family. Strong character development and a clever historical mystery make for a satisfying read."
—Horn Book Guide

Normally unadventurous twelve-year-old Bea ("I left my adventure journal empty and my worry journal full") is a sympathetic narrator as she frets about her place in her newly blended family and her grandmother's wavering memory. The tantalizing thread of possibility about Amelia Earhart and the letters she—or somebody—has been writing to Pidge adds alluring mystery."
—BCCB

Behrens Is Back with Earhart Adventure"
—Wisconsin State Journal

Bea blossoms during their trip"
—International Literacy Association