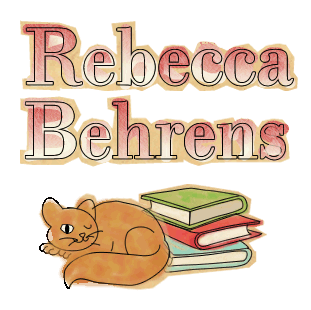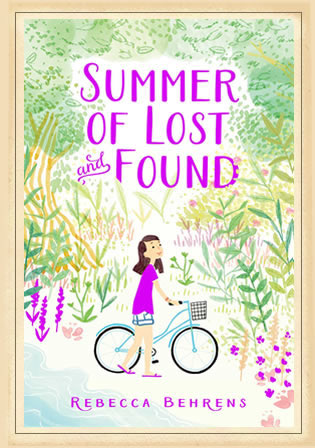 Summer of Lost and Found
Aladdin/Simon & Schuster, Ages 8+
Hardcover ISBN-13: 9781481458962
Paperback ISBN-13: 9781481458993
A sweeping middle grade novel about a city girl forced to spend her summer in North Carolina, where she becomes involved in a centuries-old mystery, turning her once boring vacation into adventure she never could have imagined.
Nell Dare expected to spend her summer vacation hanging out with her friends in New York City. That is, until her botanist mom dragged her all the way to Roanoke Island for a research trip. To make matters worse, her father suddenly and mysteriously leaves town, leaving no explanation or clues as to where he went—or why.
While Nell misses the city—and her dad—a ton, it doesn't take long for her to become enthralled with the mysteries of Roanoke and its lost colony. And when Nell meets Ambrose—an equally curious historical reenactor—they start exploring for clues as to what really happened to the lost colonists. As Nell and Ambrose's discoveries of tantalizing evidence mount, mysterious things begin to happen—like artifacts disappearing. And someone—or something—is keeping watch over their quest for answers.
It looks like Nell will get the adventurous summer she was hoping for, and she will discover secrets not only about Roanoke, but about herself.
Order from these retailers:
Praise and Press for Summer of Lost and Found:

I was edge-of-my-seat interested while reading Summer of Lost and Found. Rebecca Behrens has the ability to make the past irresistible and weave it into a present-day story that will satisfy fans of both mystery and adventure."
—Caroline Starr Rose, author of  Blue Birds

A sweet, sparkling setting, a historical riddle, and a quirky cast make this little gem of a mystery a pure pleasure to read."
—Jodi Lynn Anderson, author of  My Diary from the Edge of the World

The mystery of the Lost Colony of Roanoke becomes an engaging backdrop for a preteen experiencing her own losses. . . . This blend of history with mystery and fantasy with realism is a good find indeed."
—Kirkus 

Behrens's deft writing gives the book substance. . . . This intriguing mix of historical and realistic fiction with a dash of the paranormal makes this well-written novel appealing to a wide range of middle grade readers."
—School Library Journal

For middle-graders finding their own summer vacations less than exciting, Nell's investigation will be a pleasant diversion."
—BCCB, recommended

A well-researched blend of contemporary and historical material, this novel will remind readers that history can be both relevant and exciting."
—Horn Book Guide, Fall 2016

Readers will learn a lot about early English settlers, and Nell's family problems will strike a chord."
—Booklist

This book is hard to put down. Students wanting to read a good mystery will enjoy this one."
—Susan Black, School Library Connection
An "enjoyable mystery" —BookPage

Readers will enjoy the intersection of history and mystery in this sweet new novel"
—BookPage's 2016 Summer Reading Guide for Kids

Fantasy and history mix in this engaging middle-grade novel . . . Readers are sure to leave this novel and head straight for the stacks at their local library in search of more unsolved historical mysteries."
—Bookish

Behrens digs into 16th-century mystery in new book for young readers,"
— an interview in the Sunday, June 5, 2016 Wisconsin State Journal

Dealing with many of the friend and family challenges that face middle schoolers, this combination of history and realistic fiction is a perfect summertime read."
—Winston-Salem Journal

This mix of historical and realistic fiction with a touch of a ghost story makes for a good summer read."
—Houston Family magazine

Summer of Lost and Found is an interesting read on many levels. The historical details about the lost colony and their struggle to survive are fascinating. The book is a jigsaw puzzle that involves putting together the pieces of important relationships and discovering whether or not the characters will uncover their feelings about their pasts."
—KidsReads

This summer adventure will keep readers turning the pages"
—ILA's Literacy Daily
An Isthmus Pick for the week of June 11