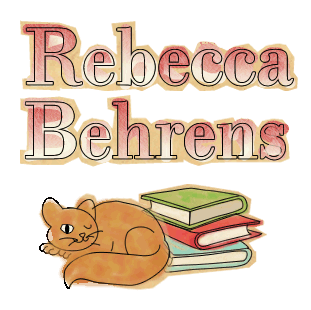 Doing a report on Rebecca?
Here are some questions, answers, and a couple of photos to help you out.
How old are you?
Old enough to vote. So far, in 5 presidential elections.
Where did you grow up?

In Madison, Wisconsin. And it was a really great place to grow up; I was surrounded by smart, thoughtful people and spent a lot of time exploring beautiful lakes and forests. I did not, however, grow up on a farm and I've never milked a cow. (People outside of the Midwest tend to think Wisconsinites have done those things.)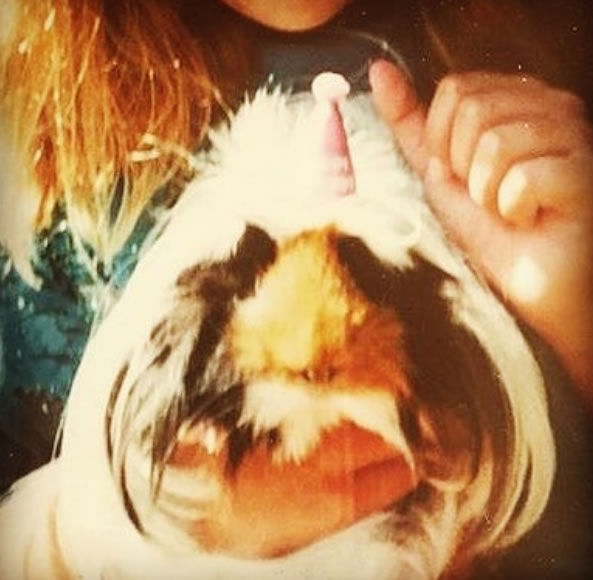 Do you have any pets?
Right now, no. I travel a bit too much, and I have really bad allergies. As a kid, I had several goldfish (all named Megan), a hamster named Hamilton, and my beloved long-hair guinea pig, Beeker. I do have two cats-in-law, though: Betty and Felix.
What's your favorite book?
I can't just pick one! As a kid, my favorites were The Westing Game, Hatchet, Catherine Called Birdy, and Walk Two Moons. Some authors whose books I recently loved are Laurie Halse Anderson, Veera Hiranandani, Rebecca Stead, Katherine Rundell, and Jacqueline Woodson.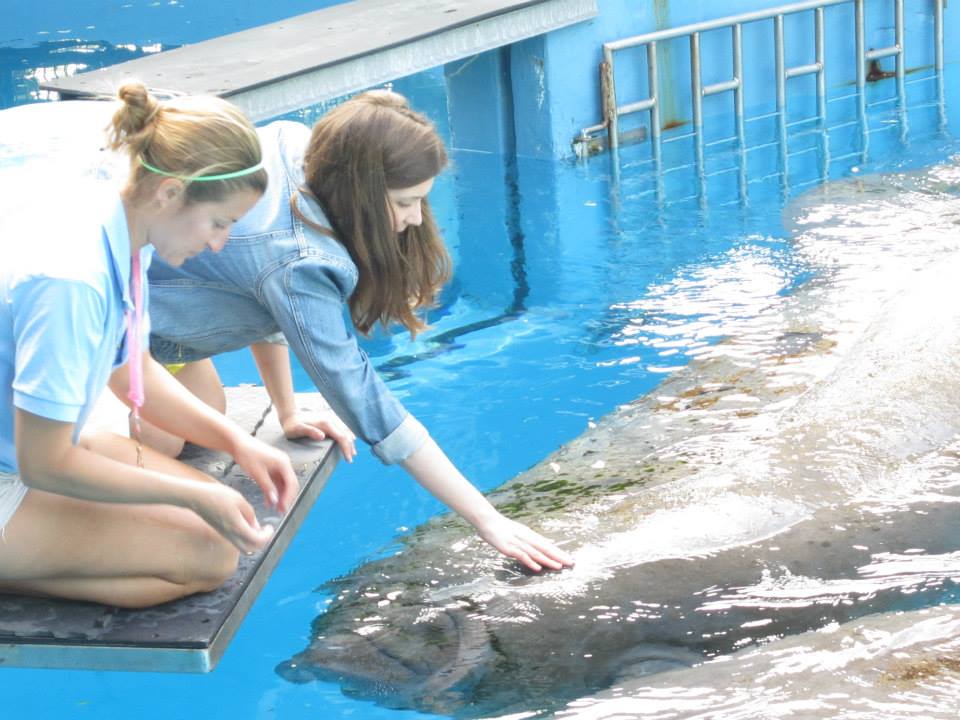 Meeting a rescued manatee in Miami
What's your favorite animal?
The manatee!
How many states have you visited?
41 states–including Alaska and Hawaii!–plus the District of Columbia. I plan to get to all 50!
Have you ever used a blowtorch?
Why, yes I have. I was a teenage metalsmith, and I made a lot of metal and glass art using torches, a centrifuge, and soldering irons. One of my pieces won an award and was even shown in the Milwaukee Art Museum.
Sunrises or sunsets?
Sunsets, definitely. I'm not much of a morning person. I do most of my writing in the evenings and at night–that's when I feel the most creative.