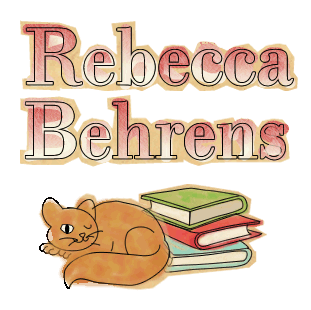 Freelance Editorial Services
I've always loved this wisdom from Ursula K. LeGuin: "A writer is a person who cares what words mean, what they say, how they say it." The same is true of a good editor. It's a privilege and a joy to work with words, and to help writers find the perfect ones to tell their stories.
I have over a decade of in-house experience working as a production editor, copy editor, and developmental editor at major trade and educational publishing houses in New York City, including McGraw-Hill Education, Penguin Random House, and Disney Publishing Worldwide. As a freelancer, I've copyedited, proofread, fact-checked, researched, and Americanized projects for:
Penguin Random House
Scholastic
Abrams
Audible (Amazon)
Peachtree Publishing
DK
Egmont USA
Adaptive Books
Weldon Owen Publishing
Page Street Publishing
Relay GSE
I also regularly contribute short fiction for Scholastic classroom magazines. My nonfiction writing has appeared in teen and business magazines.
With both an author's and editor's background, I have a deep knowledge of language, grammar, and style–and great respect for preserving an author's voice. (In fact, I wrote my master's thesis on authorial intention because I was so fascinated by the unique challenges present in the working relationship between writer and editor.)
My education and language background:
MA in Comparative Literature, The Graduate Center/City University of New York, NYC
BA in Psychology and Spanish, Northwestern University, Evanston, IL
Reading fluency in Spanish; familiarity with Latin and German
My editing experience includes:
Trade books, including: picture books, chapter books, middle grade novels and nonfiction, YA novels, audiobooks, professional titles, calendars, and general interest nonfiction
Textbooks: basal K-6 reading textbooks and ancillary materials, high school literature anthologies, college and professional textbooks
Institutional and corporate communications: Handbooks, program guides, legal documents, websites and intranets
Copyediting to ensure clarity, continuity, sensitivity, and the quality of grammar/style/spelling
Proofreading to check changes and corrections, and cold-reading for typos and Americanization issues
Reviewing interior art, jackets, covers, and promotional materials
Creating and maintaining house and series style guides
Fact-checking fiction and nonfiction
Writing instructional and student-facing content for educational materials

Drafting, editing, and reviewing website copy and internal corporate communications
My negotiable rates depend on the scope of the project. I'm happy to provide references upon request.