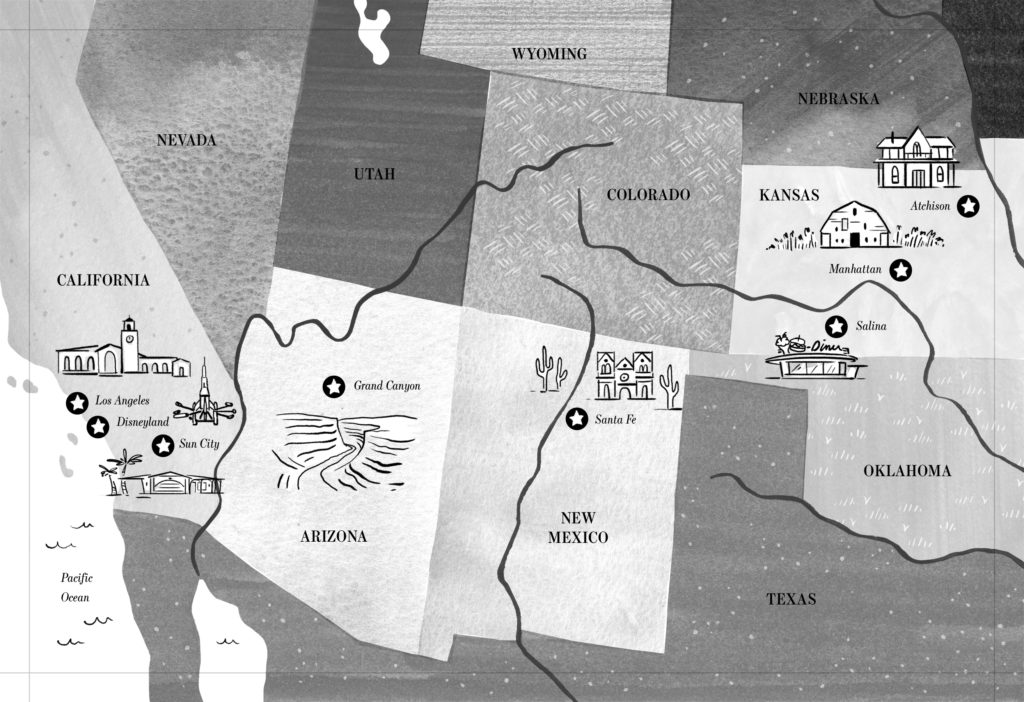 The Last Grand Adventure is on shelves today–hip hip hooray!
I have fond memories of the trips I took as a kid and teen, so it surprised me when, a few years ago, I unearthed my childhood travel journal and found it full of worries. From ghosts in New Orleans to grizzlies in Denali National Park, to spiders in New Mexico and seaweed on Coronado Beach. Yes, I was even afraid of seaweed.
Like me, Bea (the protagonist of The Last Grand Adventure) is more of a natural worrier than a natural adventurer. As she heads off on a planes-trains-and-automobiles journey with her strong-willed and eccentric grandmother, Pidge, Bea is constantly faced with the dilemma of whether or not to yield to her fears. Of course, there's a pretty tantalizing reason for them to keep going, all the way to Atchison, Kansas: the promise of finding Pidge's long-lost sister, Amelia Earhart.
Travel opened my eyes to the world beyond my quiet neighborhood, showing me about people and places different than those I had known. As Bea's journey takes her far across the country, she also experiences that feeling of discovery. The best souvenir, though, is the unexpected bravery she finds inside herself.
At its heart, this story is about the power of both an open mind and an open road. I hope readers will enjoy riding along on Bea and Pidge's adventure.
Thanks to everyone who helped get this book into the world, especially: my agent, Suzie Townsend, and her assistants, Sara Stricker and Cassandra Baim; and my editors, Alyson Heller and Tricia Lin, publicist, Samantha Benson, and the whole team at Aladdin.
If you'd like a signed copy of Adventure and you can't make one of my events, you can order one from Books of Wonder–or send me an email, and I'll pop a personalized bookplate for you in the mail.
Bon voyage!