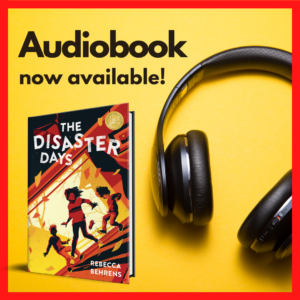 Exciting news: The Disaster Days is now available across platforms as an audiobook, from Tantor Audio!
I love how actress and voiceover artist Jennifer Sun Bell has told Hannah's story–and I hope listeners will, too.
This is the very first audio edition I've gotten for one of my books, so I'm eagerly checking that off my author bucket list!