Last Friday I battled NYC traffic to travel to New Jersery (seriously–it took over an hour to drive three blocks to get into the Holland Tunnel) for a wonderful weekend of authoring. Saturday was the annual Princeton Public Library Children's Book Festival, and it was amazing! Here's a before picture of me with my books: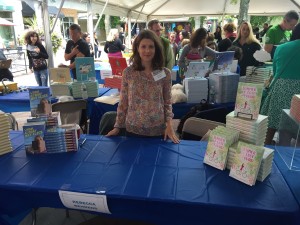 There is no after picture, because I sold them all! The five hours of the festival flew by–I had a fantastic time meeting so many wonderful readers and writers. If you want to check out what the day was like, the Princeton Public Library has some video posts on their Facebook.
The next day, I headed down to Neshaminy Falls for a Barnes and Noble event with Lauren Magaziner and Erin Entrada Kelly. We had a great discussion about writing MG, thanks to an enthusiastic crowd and bookseller extraordinaire Mandy Webb.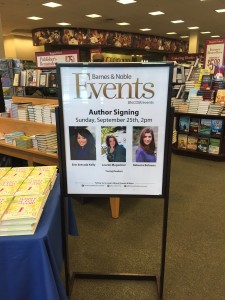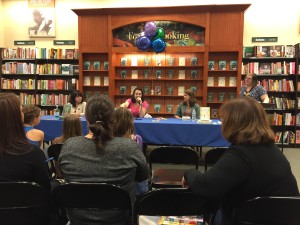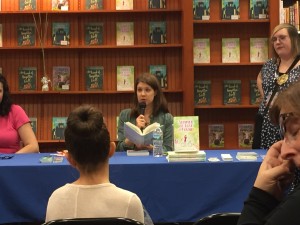 While I was signing books, I had a fun author moment–I found a copy of Summer's second printing. Fun to see that "1" drop off the copyright page!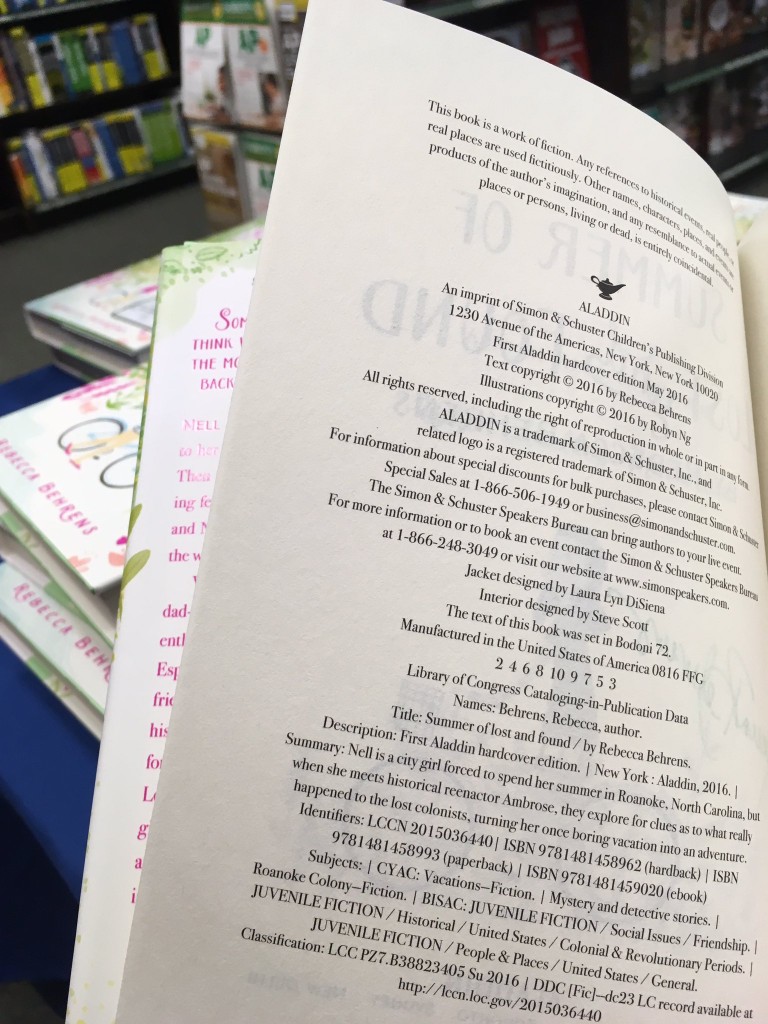 Thanks to B&N Neshaminy Falls, the Princeton Public Library, and JaZams for helping me have a great weekend connecting with readers and writers.