November started off with an amazing day of literacy and learning: #nErDcampLI! This was my first EdCamp experience, and it was awesome. I got to listen to amazing educators and experts speak about topics in literacy and kidlit–like this fantastic session on the importance of back matter that Susannah Richards led.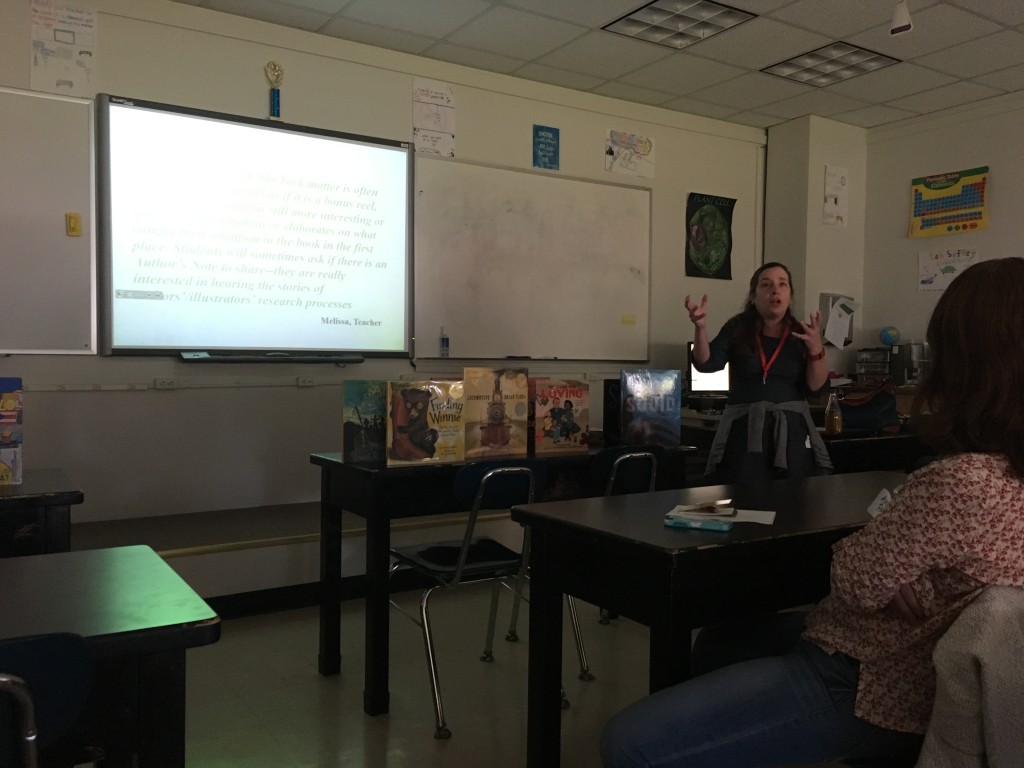 One of the things she encouraged authors to do is include more back matter on their websites–especially book-creation timelines. I'm hoping to add something for that to the Resources page of my site soon!
The event was held in the wonderful Jericho Middle School, and I loved wandering the halls to see the work that students had posted. This was my favorite sign: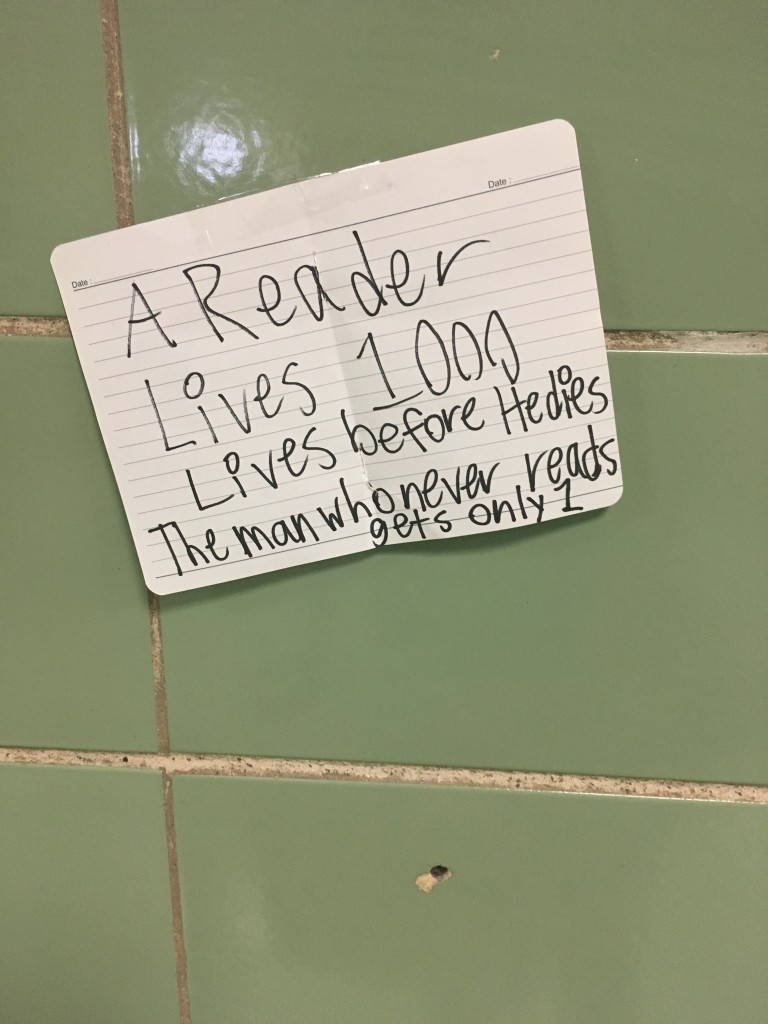 A very wise student wrote that. 🙂
The following week was the election, and like many people, I've been processing the results since. It's no secret to those who have read When Audrey Met Alice that I believe a woman's place is in the White House. I took this picture on my way home to watch returns on Tuesday night.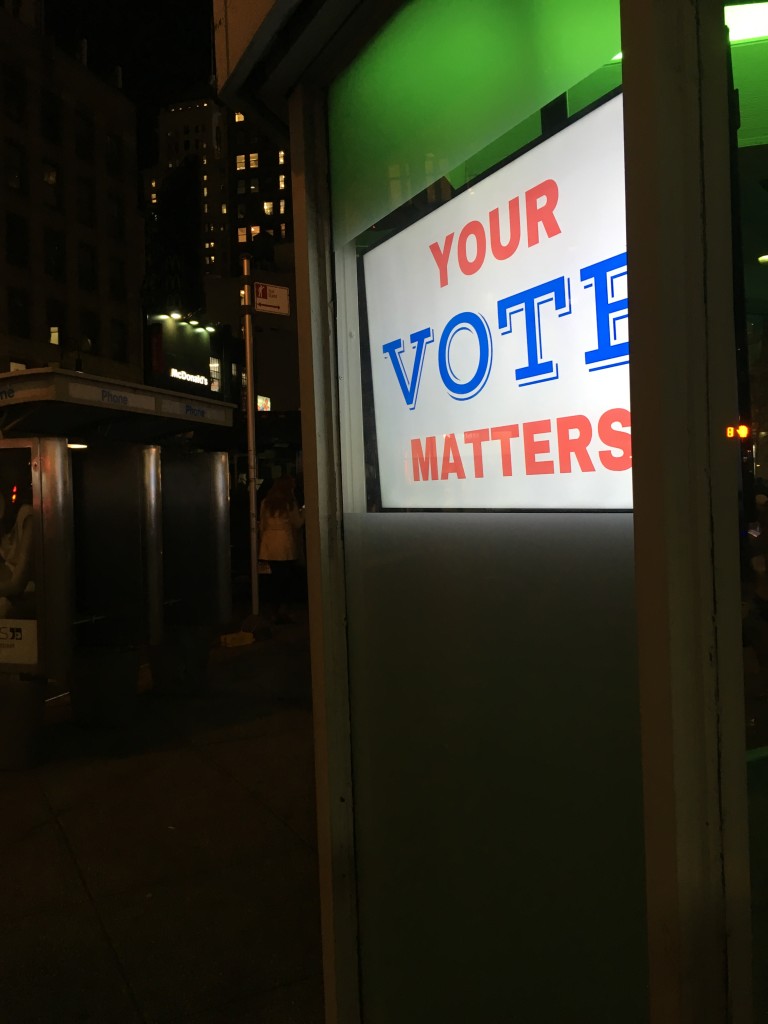 More than ever, that is true. Our votes matter, and so do our voices. I'm working harder than ever to use mine to express what I believe in.
Now it's hard to believe that Thanksgiving is almost here–have a happy and safe holiday, and eat lots of pie!