Summer of Lost and Found is out in the world, so I've started catching up on some of my favorite summer activities. Like chasing the ice cream truck. They're not hard to chase in NYC because Mister Softee is ubiquitous, but an old-fashioned Good Humor truck is harder to find.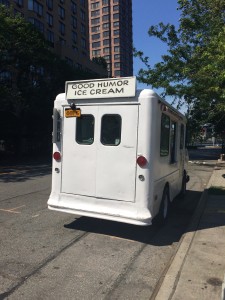 And sneaking out to the country, where I can read and write in a backyard cottage. Tiny house = big word count. Who knew?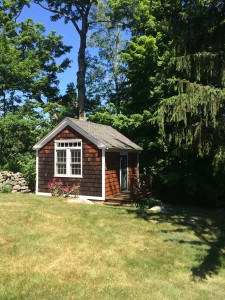 In other news, I signed the contracts for The Last Grand Adventure; hooray! I'm excited to dig into this story.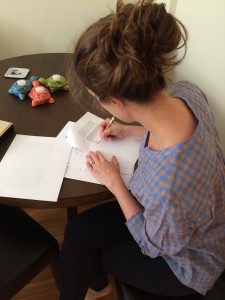 Coming up in July: I have two bookstore panels scheduled. On July 21, I'll be in Arlington, VA, at One More Page with author friends Tara Dairman and Jen Swann Downey. Then on July 28, I'll be in Larchmont, NY, at The Voracious Reader with a bunch of fantastic MG authors: Tara Dairman, Laura Marx Fitzgerald, Lauren Magaziner, and Michelle Schusterman. Check out my Events page for updated info.
Happy summer!