I'm excited to share that I have two stories appearing in Scholastic's classroom magazines this month! The March/April issue of Storyworks has "Lost and Found," realistic fiction that was inspired by my time in the Outer Banks doing research for Summer of Lost and Found.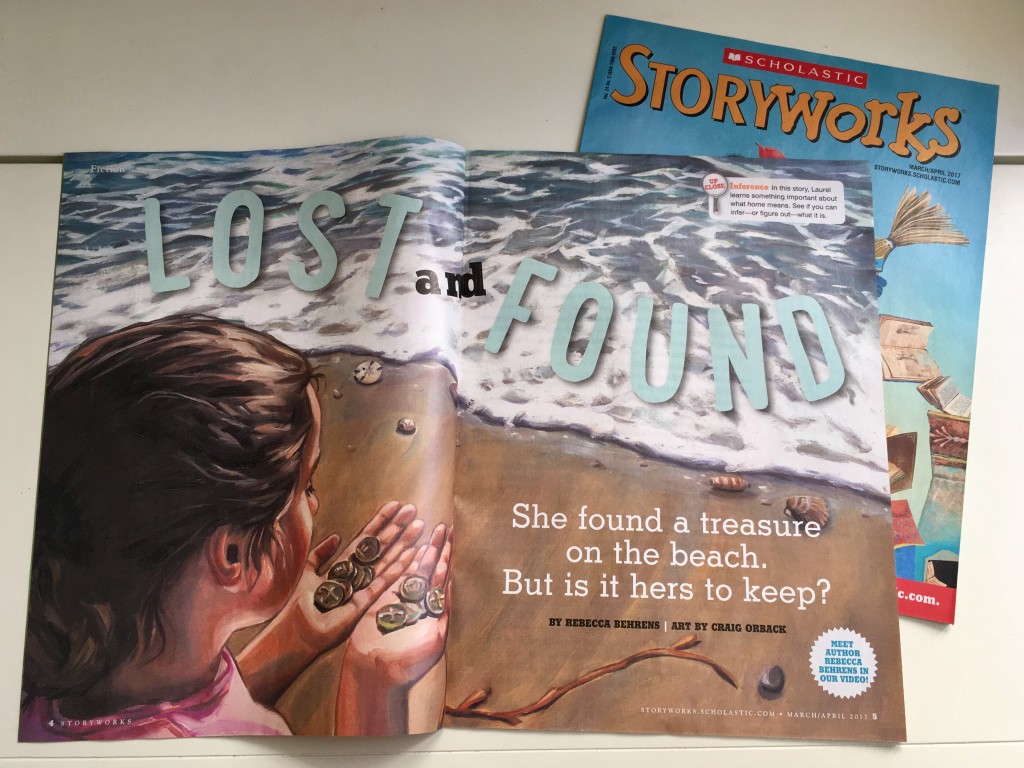 I love the artwork and photographs that appear with the story–along with all the great questions and resources on the Storyworks website!
For Scholastic Scope, I wrote "What We Left Behind," an original short story about the infamous Black Sunday dust storm in April 1935. This was a storm so massive and powerful that it carried dirt and debris all the way from the Plains to the Capitol steps in Washington, D.C. But this is also a story about two sisters who are brave enough to fight against the dust to save their family.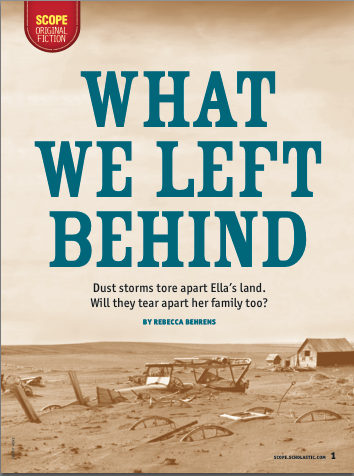 If you've read either story in your classroom, I'd love to hear what you think!