It's no secret that I love history and I love the beach (I mean, it's right there in my bio, along with doughnuts and laughing). Last week my husband and I explored Bermuda, and I got to combine the two in one fun, relaxing, and inspiring vacation. Here's a little of what we saw:
The town of St. George, which is the oldest continually inhabited English settlement in the Americas. (It's also a UNESCO world heritage site.) It was founded after ships on their way to rescue the starving colonists at Jamestown (the colony that followed Roanoke) wrecked offshore. The statue of George Somers reminded me of Prospero in The Tempest–turns out Shakespeare may have been inspired by those "current events" while writing the play! The ship is the Deliverance, called the ship that "saved America" by sucessfully resupplying the colonists at Jamestown. Learning about the colonial history and relationship with American colonists reminded me a lot of Roanoke, and made me think about Summer of Lost and Found. If the Roanoke colony had survived, would it have eventually looked like this?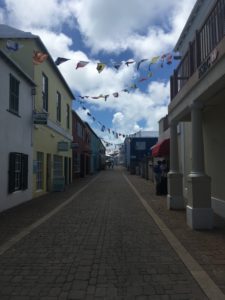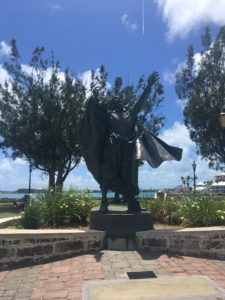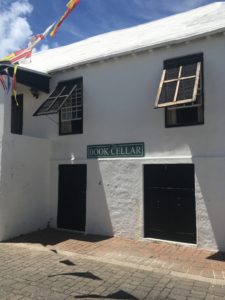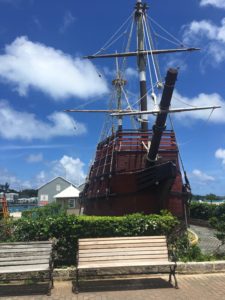 We also checked out the Crystal Cave, which two twelve-year-old boys discovered in 1907. They were playing cricket when their ball disappeared down an unfamiliar hole in the yard. After getting a rope and a lantern, the boys descended to find a beautiful cave with a 55-foot-deep underground lake. While they explored, the lantern went out–and they were lost in the darkness for hours. They found the rope and made it out–the rest is history. (Let this be a lesson in the bravery of middle-graders!) The stalactites and stalagmites were so cool.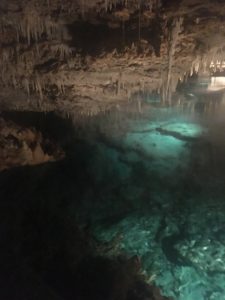 And at the Royal Naval Dockyard, we checked out the Victualling Yard, where crews prepared all the food and drink needed to keep sailors well fed on their long voyages. It was kept guarded, to prevent any pilfering. It was a hot day (no surprise), so we stopped in a pub with lots of books.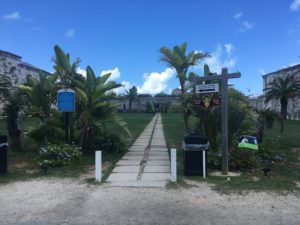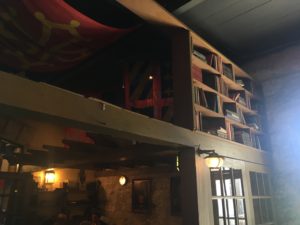 And, of course, here's the beach. I spent a lot of hours reading on it, under a peppermint-candy-looking umbrella and with lots of SPF.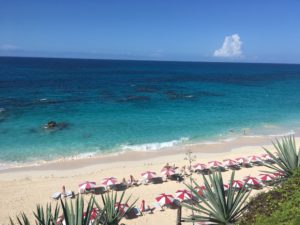 What have your adventures been this summer?