A picture is worth a thousand words–but unfortunately, I was having so much fun sharing The Last Grand Adventure with readers that I barely took any (other than of books) during my events!
If you missed the AASL webinar I did with school librarian extraordinaire Eileen Makoff and dynamite authors Sara Holbrook and Jo Hackl, you can still listen to it here, on the AASL website: Author Ideas on Integrating Fiction into the Middle-Grade and Middle-School Curriculum.
I had a great time with author friends Michelle Schusterman and Kirsten Hubbard (aka Fox & Coats) at the Voracious Reader in Larchmont, NY–their new series Secrets of Topsea is sweet and zany and so creative.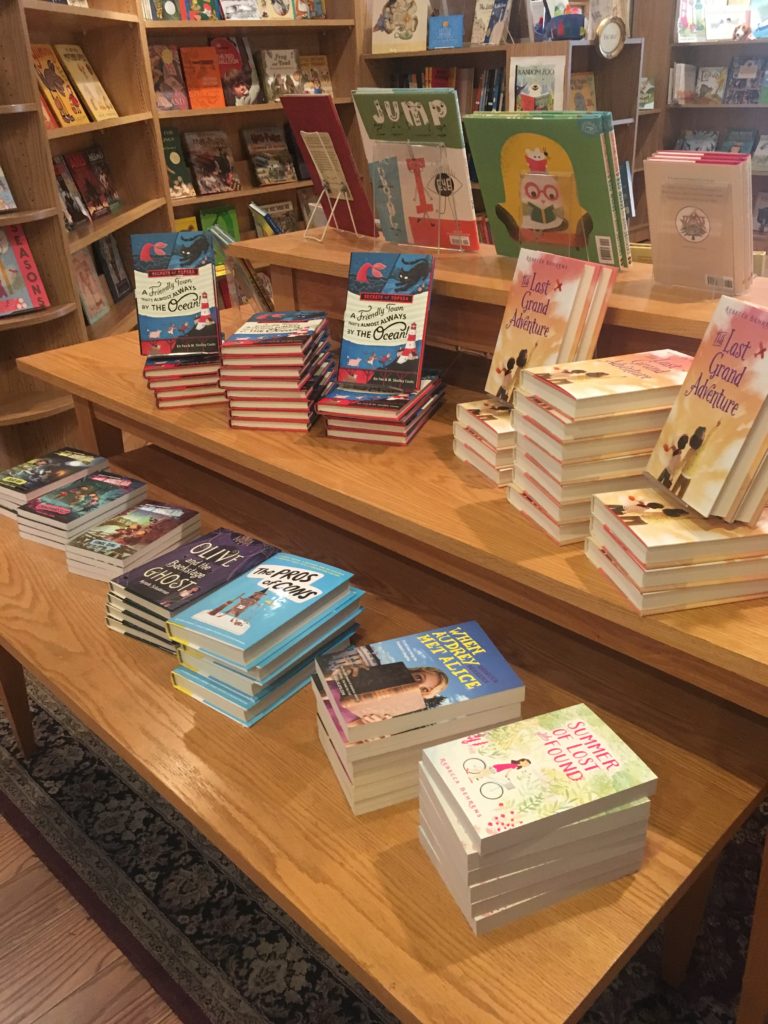 Later that weekend, I headed down to DC to the awesome Arlington indie One More Page, where Lauren Magaziner, Jonathan Roth, and I had a fun panel: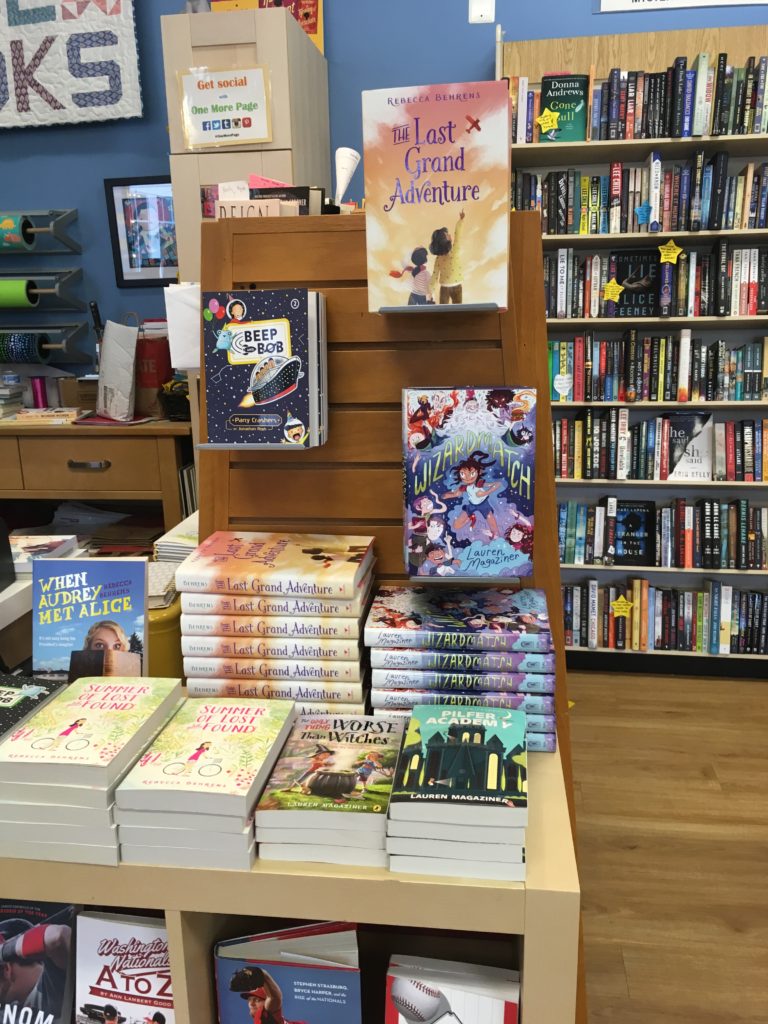 Lauren also spotted Audrey hanging out at the Amazon bookstore in DC: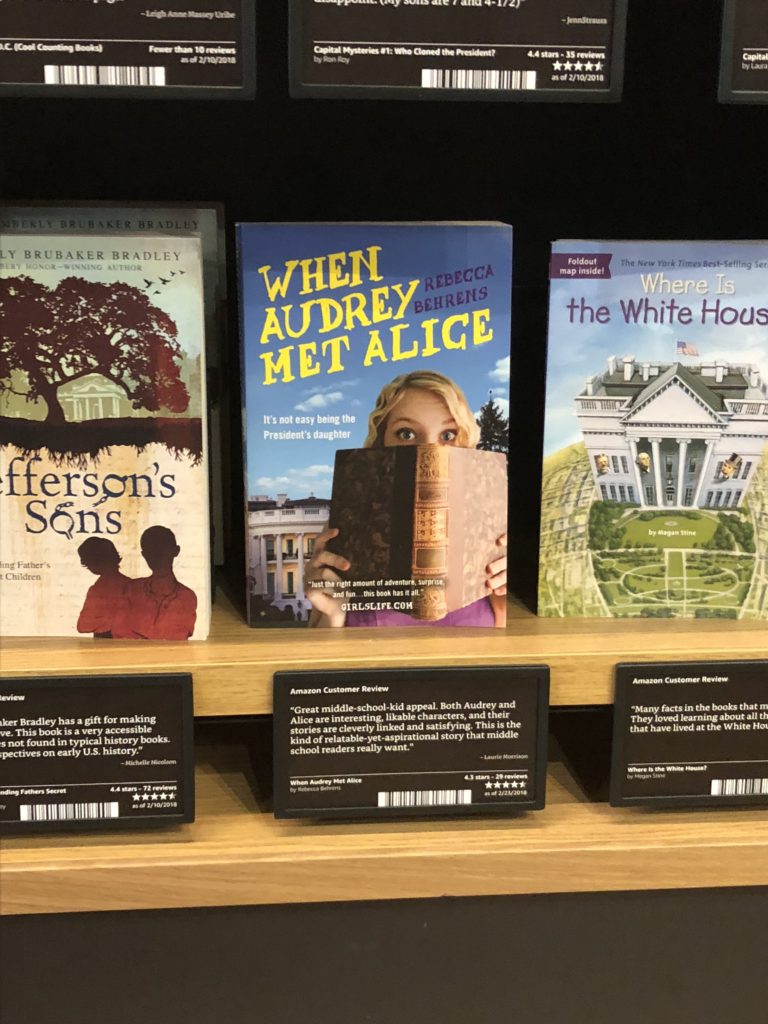 The following weekend was nErDcampNJ, which was full of engaging and inspiring talks and workshops. It's also a super fun chance to meet up with other kidlit authors in real life: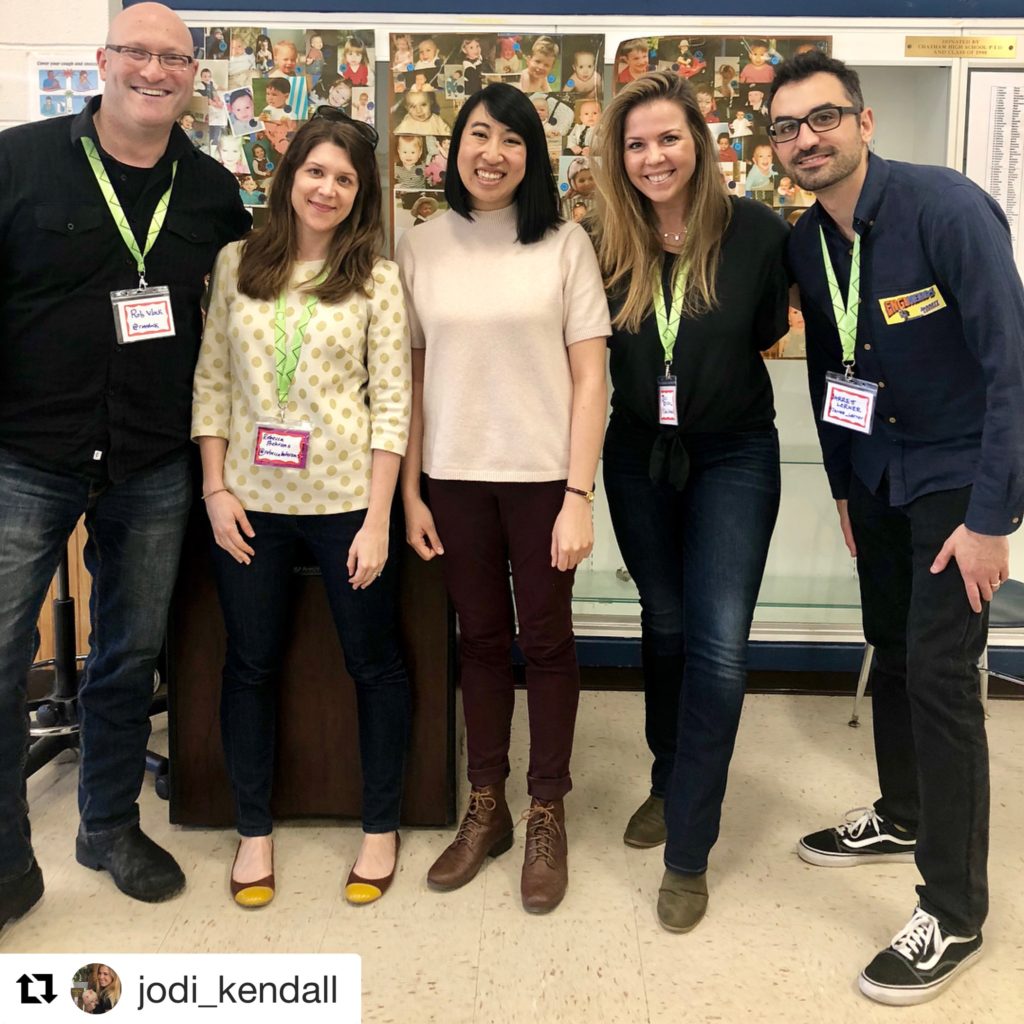 I'm back at home now, working on a new project and resting up for some of the events I have planned this summer–hope to see you there!
Books of Wonder MG panel: May 19
Bethany Beach Books: June 11
Amelia Earhart Festival: July 21
(For more info and updates, check the Events page of my site.)