Happy spring!
I spent most of my winter inside, staring out at the snow (or, more accurately where I live, slush-covered streets) while revising, and revising, and then revising The Last Grand Adventure. (Writing is editing, right?) I did take a break in between rounds to meet up with MG author and friend Lauren Magaziner and try out Dō, a new bakery that specializes in safe-to-eat raw cookie dough. It was delicious–and decadent–and worth the wait in line.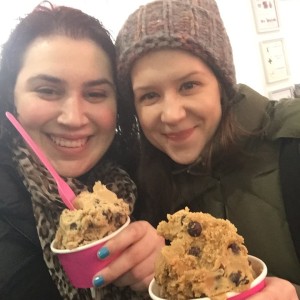 After I put the finishing touches on The Last Grand Adventure, I got to do some adventuring of my own! I headed to the sunny Caribbean and visited the British Virgin Islands–getting the first stamp in my passport in a long time.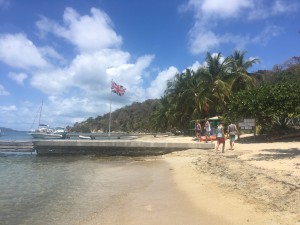 And I caught up on my reading. Nothing pairs better than the beach and a good book. Next on my to-read list is Erin Entrada Kelly's Hello, Universe, which I've been eagerly awaiting since I heard Erin talk about it at a panel last fall.
I'm starting some new projects now–always an exciting and kinda scary part of the writing process–but taking lots of breaks to check out the spring flowers popping up around the city.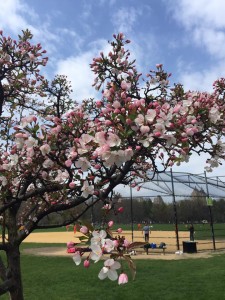 How are you celebrating spring?