I got a fun surprise in the mail the other day–a big box of books. Not just any books, though–advance reader copies of Alone in the Woods!
Of course I had to take them out to the park for a proper photo:
Here's a sneak peek at the interior design (photo taken while I was reviewing the final pages):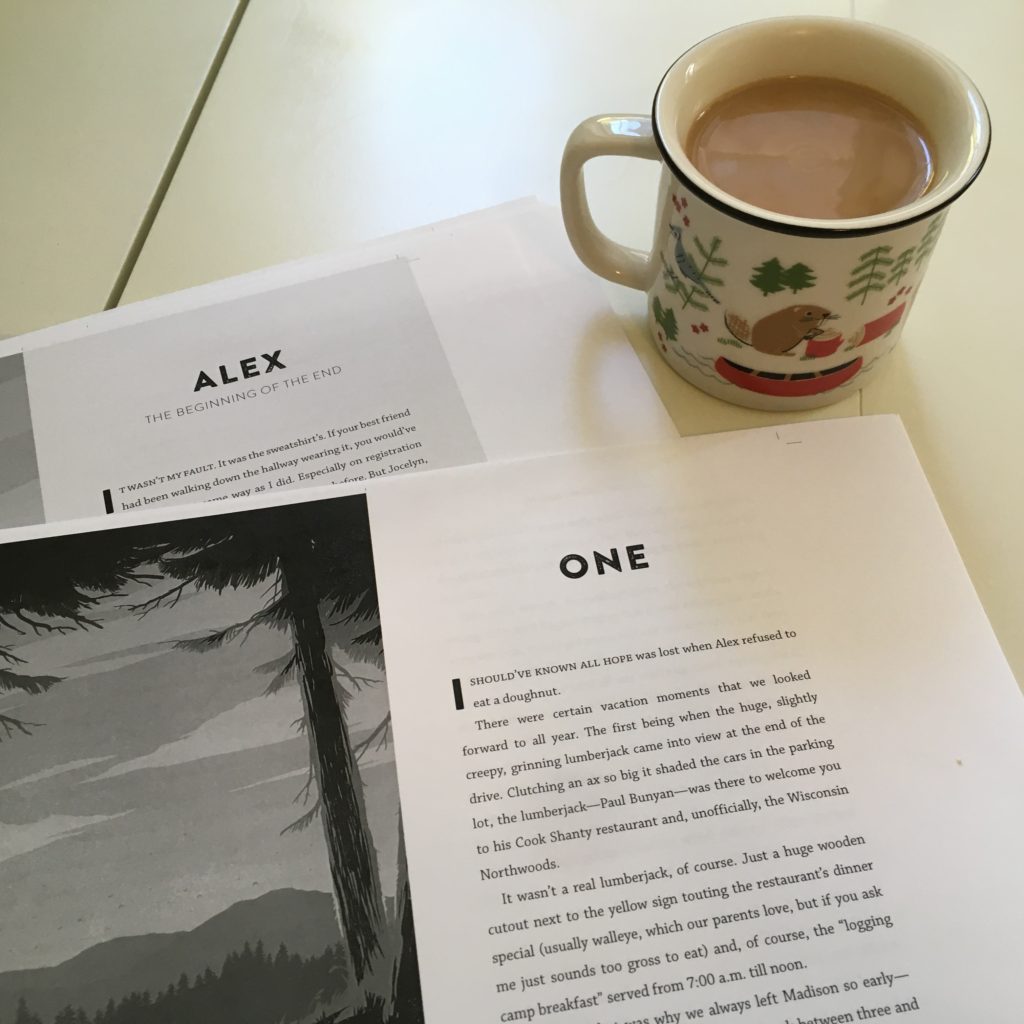 This story is told in two points of view, and I love how the designer found subtle ways to distinguish those sections.
Alone in the Woods will be out in October 2020, and I can't wait to share it with readers. 🙂