I came home to a fun surprise on Tuesday: paperback author copies. The first thing I did with them? Build a White House.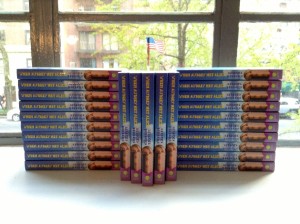 As of today, When Audrey Met Alice paperbacks are now in stores! I stopped by Barnes & Noble to sign a few. It's fun to see both editions together on the shelf.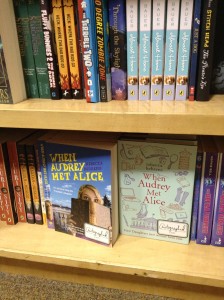 On my way home from a morning bookstore trip, I stopped for a couple of celebratory breakfast, of course!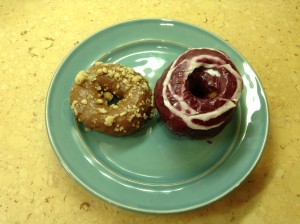 Because happy publishing days pair well with doughnuts. Specifically, Nutella-banana and blueberry-lime. Yum.