Thanks to Goodreads, it's easy to step back and look at your year in reading. Here's mine: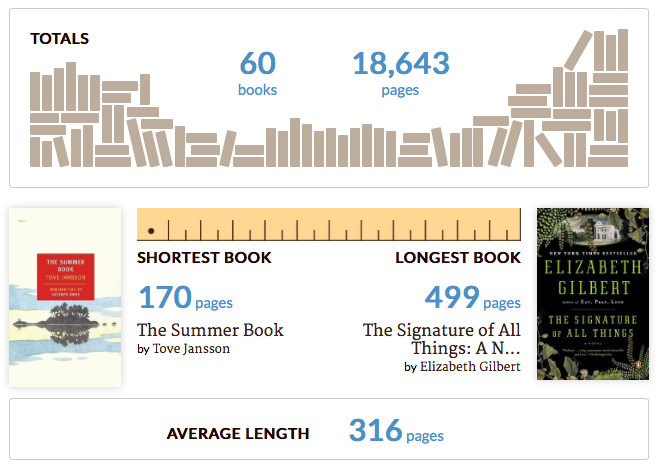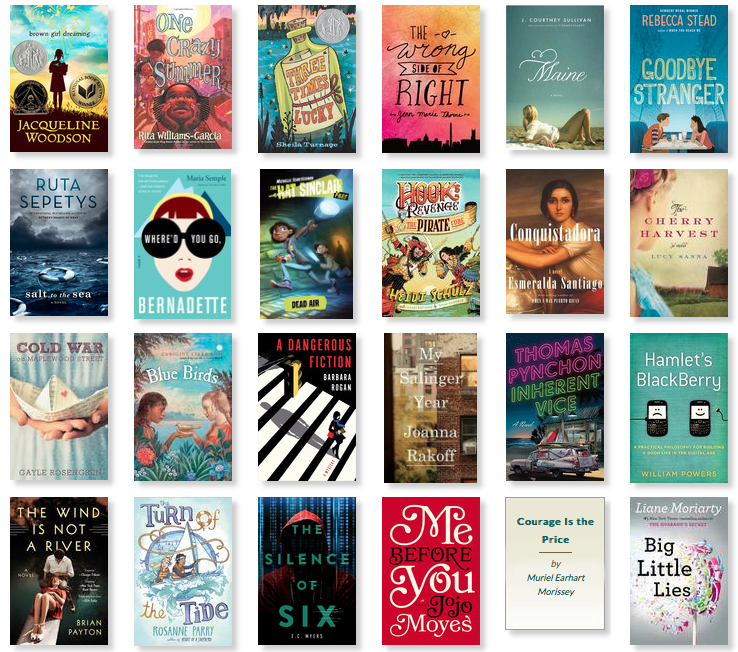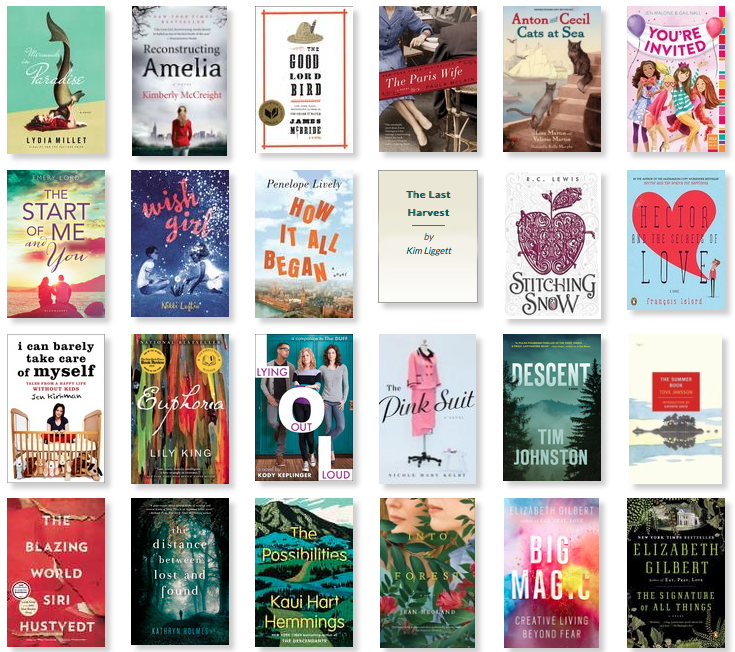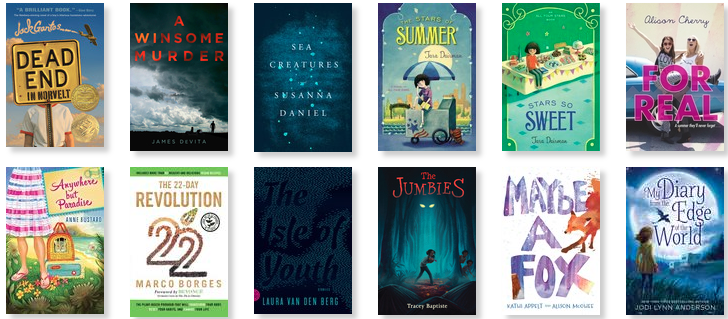 So many great books, and I kept up with my personal reading goal of a book a week.
Per the handwritten book log I keep in my planner, it looks like I read 20 MG books, 9 YA, and the rest were adult. Only 5 were nonfiction–although I may have read a few more titles as research that didn't make it into my Goodreads/booklog.
Goals for 2016? Keep trying to read more diverse books, more books in genres I don't usually gravitate toward (like fantasy), and a little more nonfiction. I'm also planning to read the Elena Ferrante novels because I haven't met a single reader who hasn't gushed about them.
And I'd always love to read more, in general. But considering I revised Summer of Lost and Found twice, finally sent a shiny new manuscript to my agent, presented at a conference, and worked hard at my day job–I'm proud of how many titles I still read!
How was your year in books?