Last week, the fantastic Mr. Schu helped me share the cover of Summer of Lost and Found! Check out the post here:
 http://mrschureads.blogspot.com/2015/08/cover-reveal-for-summer-of-lost-and.html
And here's the lovely cover!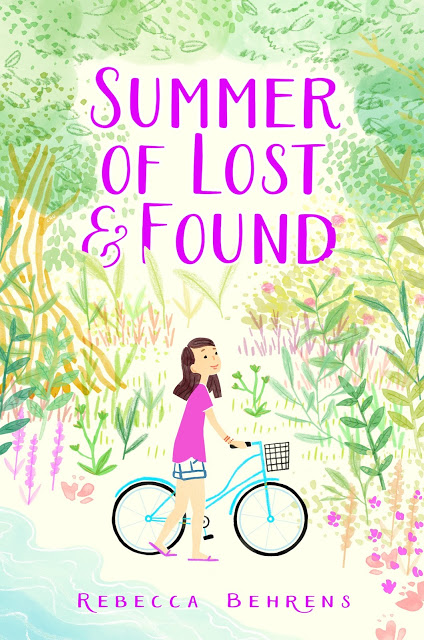 When I first saw the sketch from the designer, Laura Lyn DiSiena, and the color sample from the illustrator, Robyn Ng, I freaked out. They perfectly captured my main character, Nell Dare, and the watercolor beauty of Roanoke Island. I love how richly layered the foliage is in the illustration–just like it is on the island.
Biondo Studio also helped me put together the Resources page for Summer, which you can now find here.
Summer of Lost and Found will release in hardcover from Aladdin/Simon & Schuster on May 24, 2016. I can't wait!