ALA Annual was amazing! It was fun, surreal, and humbling to be around so many wonderful readers, librarians, authors, and publishing professionals.
Here are some of the highlights (at least the ones for which I have photo documentation):
So I learned what "but it's a dry heat" means.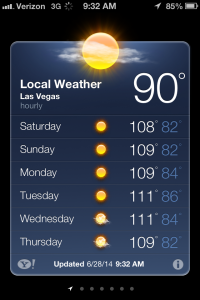 AKA, still hot, but pleasantly so. Unless you get kind of lost on the way back to your hotel and have to circle a massive casino a few times to find the entrance . . .
Anyway, shortly after I got to the conference on Saturday, after a very early but thankfully uneventful flight, I got to meet fellow debut author Jessica Love!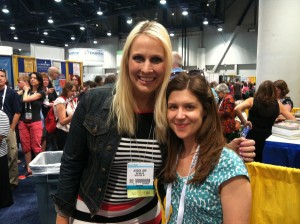 Who is just as lovely in person as I knew she'd be. And I now have a signed copy of Push Girl. 🙂
I also got to meet fellow Sourcebooks author Nancy Cavanaugh! Very serendipitously, as I was getting to the conference just as she was leaving.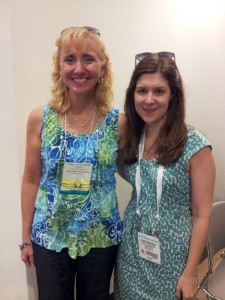 I headed over to the Sourcebooks booth to finally meet (and thank!) the wonderful marketing and S&L team. And I saw my poster in person!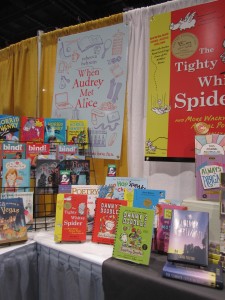 I stopped by the Egmont booth to say hi and also meet author Len Vlahos, who was about to do the coolest author event, in which he played songs from his book on the PopTop Stage. Then I went back to the hotel with my ALA roommate, Lauren Magaziner, and crashed until it was time for the Class of 2K14 dinner. (Sadly, I didn't think to take any pictures at that!)
The next morning, we were up bright and early for the MG vs. YA Trivia Showdown, hosted by the charming and talented duo of Jay Asher and Josephine Angelini.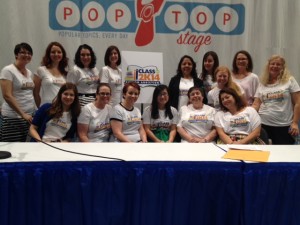 We had so much fun playing trivia and sharing our first lines. The librarians, no surprise, impressed us all with their knowledge!
Later on Sunday, I signed When Audrey Met Alice in the Sourcebooks booth.
I had so much fun meeting librarians and talking about my book. And we actually ran out of copies by the end of the line! I was so touched by the enthusiasm of everyone who came by–it was a dream experience. And author Marissa Moss stopped by–I am a huge fan of her work, and I was so excited to meet her!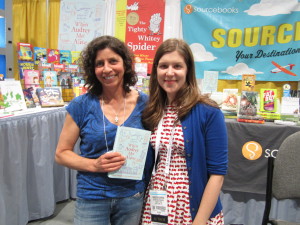 I had another fangirl moment when I got to meet Ann M. Martin.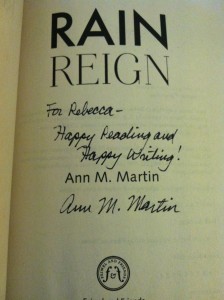 I have been dying to read Rain Reign, and now I will always treasure this signed ARC. I kind of wish I could travel back in time to tell little Rebecca that someday, she'd be at ALA meeting the authors she loved.
After the conference wrapped up on Sunday, some of the Class of 2K14 members who were still around went out on the town to celebrate.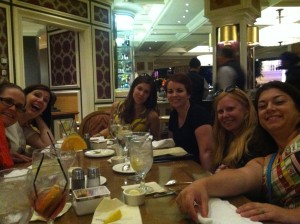 We did find the most amazing doughnut soap while wandering around.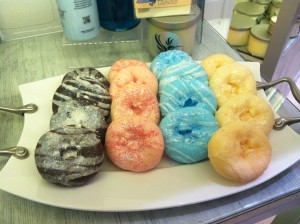 Truth: I went into the store after seeing that in the window and thinking I could eat it.
And then bright and early the next morning, I was on my way back, jet-lagged and happy and grateful. I didn't win any money, but I did carry home a suitcase bursting with books.