How is it almost May? Somehow this winter seemed both endless (thanks, snowstorms) and super short. Anyway, I'm enjoying the tulips popping up on NYC sidewalks and planning trips to WI this summer. What else is new?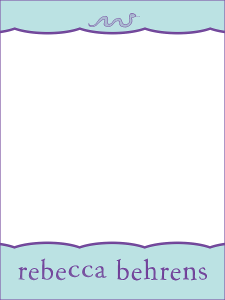 Bookplates! The lovely Kristin Rae (whose YA debut, Wish You Were Italian, is incredibly charming, and is the perfect read for spring and summer wanderlust) designed some bookplates for me. If you have a copy of When Audrey Met Alice and you'd like a signed bookplate for it, let me know! I'm happy to send one your way.
Speaking of signing books, I'll be in Arlington, VA, at One More Page bookstore on May 27, with MG author friends Tara Dairman and Jen Malone. So if you live in the DC area, stop by and I can sign your book in person!
I'll also be at Kids Author Carnival in NYC on Saturday, May 30, at the very cool Jefferson Market Branch of the NYPL.
And I'm excited to share that When Audrey Met Alice was selected for the 2015-2016 Southwest Iowa Battle of the Books. I'm honored to be included among the fantastic titles on the list!
Finally, there's still time to enter my educator giveaway before the paperback of When Audrey Met Alice releases on May 1: Class Set Giveaway
What's new with you?