I had so much fun at the launch party for When Audrey Met Alice last Thursday at Books of Wonder in NYC! Here are some of the highlights: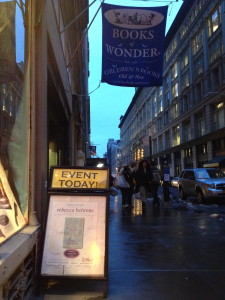 (I freaked out a little when I got there and saw the sign–but in a good way.)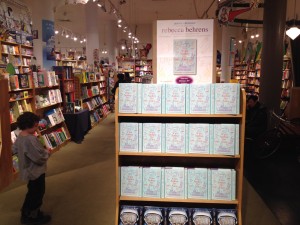 (Pretty books!)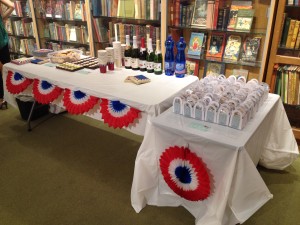 (Drinks and snacks, featuring "WH Chef Debra's" chocolate-chip cookies, petits fours, fake champagne [Alice would not approve] and gift bags–each with an Emily Spinach inside.)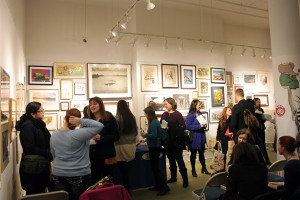 (Mingling before the reading. Books of Wonder has the most amazing children's literature art collection!)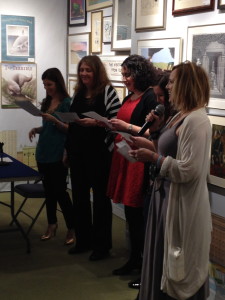 (Fellow debut authors Michelle Schusterman, Lauren Magaziner, Emery Lord, and Kim Liggett helping me share a Top Ten list of First Kid hijinks)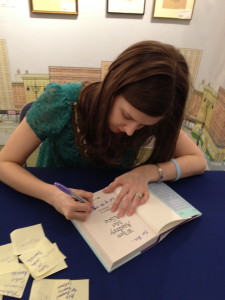 (Getting used to signing)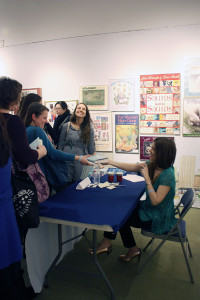 (Chatting with Write Nite friends Kathryn, Kristi, Bess, and Gina! And thanks to Jodi for taking this picture)
There are a lot more photos on my Facebook page here.
Thanks to everyone who came out to hear about First Kids, eat some cookies and petits fours, and make my launch party such a memorable–and fun!–experience!