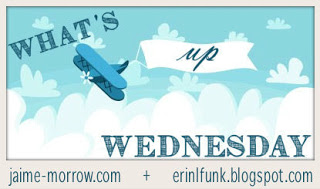 What's Up Wednesday is a weekly meme that helps readers and writers touch base with blog friends. You can find the link widget (and cute buttons!) on Jaime's and Erin's blog posts.
What I'm Reading 
I finished Hostage Three, which was smart, tense, and moving, and now I'm finally reading Tiger Lily. I've always been into the Peter Pan story, and I love this retelling so far. The writing is captivating, miss-your-subway-stop good.
What I'm Writing   
I haven't gotten as much revising done as I'd hoped this week, mostly because I've been working hard on some publicity-related writing, like interviews and guest posts. It's making me look at my story in different ways, and that's kind of fun. I think I'm caught up for now, so I hope to get back to revising over the long weekend.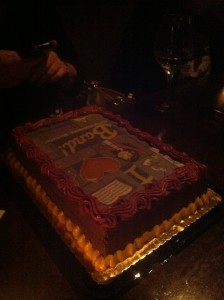 What Inspires Me Right Now
Last week, the first two books in my friend Michelle's debut series, I Heart Band, pubbed. It's so exciting to think about readers discovering her delightful characters! A group of friends met up the night before her pub date for wine and a book-cover cake. It was a great way to kick off a new year of writing.
What Else I've Been Up To 
Yeah, about that "lots of yoga" from last week . . . I was a little too much of a weekend warrior this past one, and long story short, I did something very bad to my hip while in class. It's never good when your body makes Rice Krispie noises (Snap! Crackle! POP!) while you're moving out of a pose. So I'm heading to the doctor today to figure out exactly what I did. It's a bummer, but hopefully I'll be back to bending soon. And in the meantime, I will be eating my first-ever homemade doughnuts.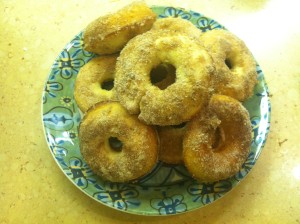 Homemade = healthy, right? Right.
So what have you been up to lately?