Last week, I had a great time visiting St. Francis Academy in Union City, NJ. I talked with the fifth- and sixth-grade students about historical fiction, life in the White House, the writing process, and more. I was blown away by their insightful and interesting questions–I love it when students give me new ideas and show me different ways of looking at my characters! One of the best moments was walking in to see their When Audrey Met Alice projects lining the wall: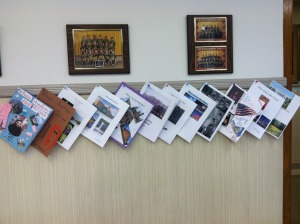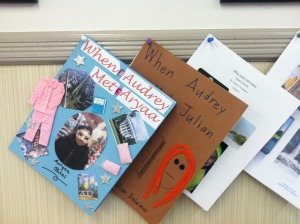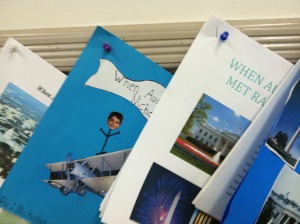 Aren't they great? What a welcome!
It is a really special thing to get to talk with a roomful of readers who care about your characters, and to have the chance to spend a day at a school that is such a nurturing environment for young readers and writers. Thanks for the wonderful day, St. Francis Academy!