According to my Instagram, these nine photos sum up my 2019: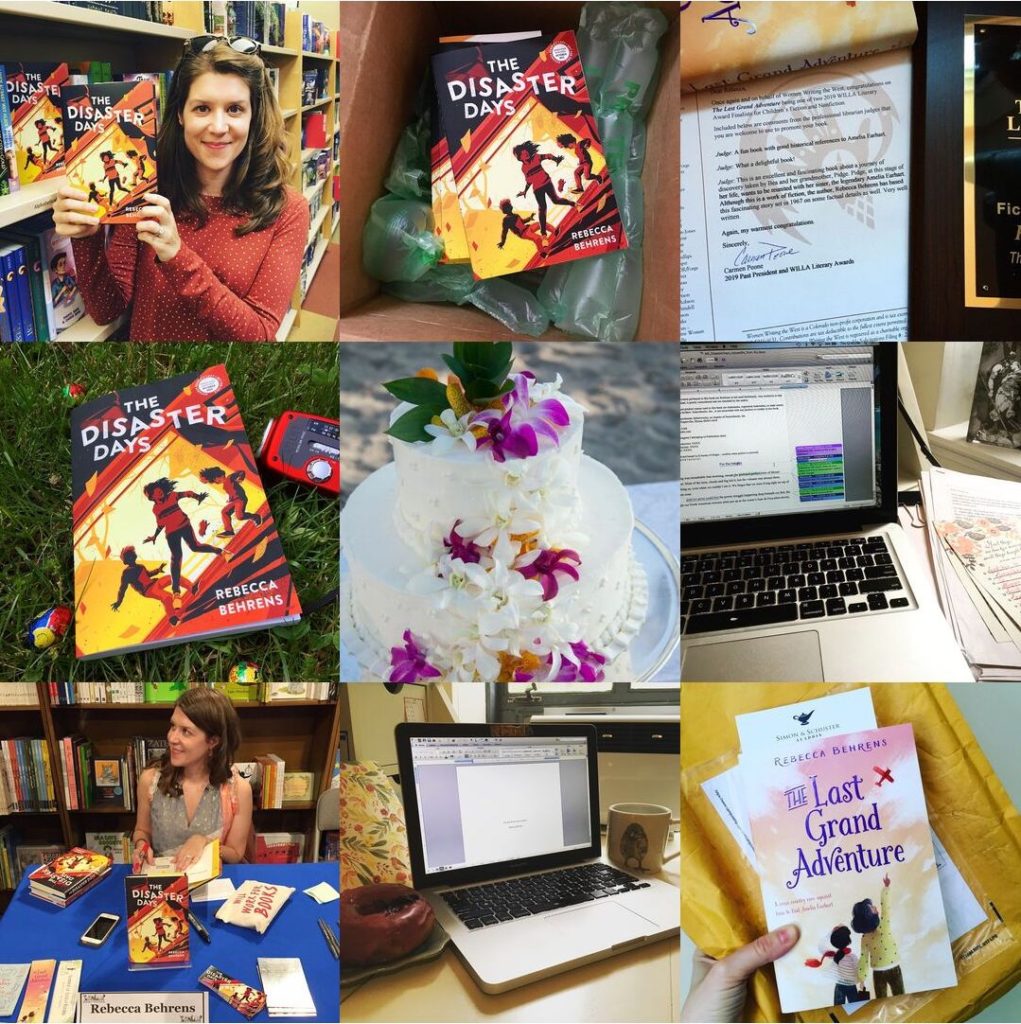 I see a lot of books (launching The Disaster Days and receiving an honor for The Last Grand Adventure), writing (I took my 2020 release from blank page to revised, final manuscript in 11 months!), and one throwback to my very delicious wedding cake from several years ago. Cakes and books: that seems like the best of a year to me!
Hope you had a happy year, with plenty of opportunities for joy, creativity, and growth.