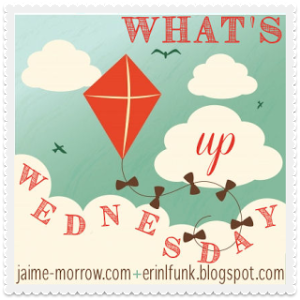 What I'm Reading
I just finished up Louise Galveston's By the Grace of Todd, a hilariously gross and inventive MG. Thanks to it, I will be deep-cleaning my apartment this weekend. Now I'm reading Jennifer Mathieu's The Truth About Alice, which is an amazing contemporary YA told from four perspectives. All of the characters feel so very real–the voices in this book are so, so good. I'm having a hard time putting it down.
What I'm Writing
I am finally done (for now) revising that old manuscript. YES! So I'm back to researching/outlining, and I'm having lots of fun with that, asking myself lots of "what if?" questions and imagining what this story could be.
What Inspires Me Right Now
It's tulip time again!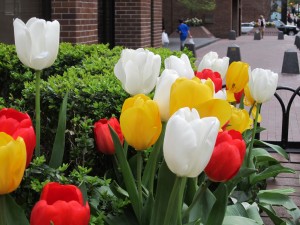 What Else I've Been Up To
I'm busy getting ready for a see-your-setting-in-person research trip next week. More on that–with pictures–when I'm back.
I also did an interview with Keith Muchowski, who volunteers at the Theodore Roosevelt Birthplace National Historic Site. (If you're ever in NYC, you must stop by the site for his tour!) The first part of my interview is here.
So what have you been up to lately?
What's Up Wednesday is a weekly meme that helps readers and writers touch base with blog friends. You can find the link widget (and cute buttons!) on Jaime's and Erin's blog posts.